Social Media Marketing Services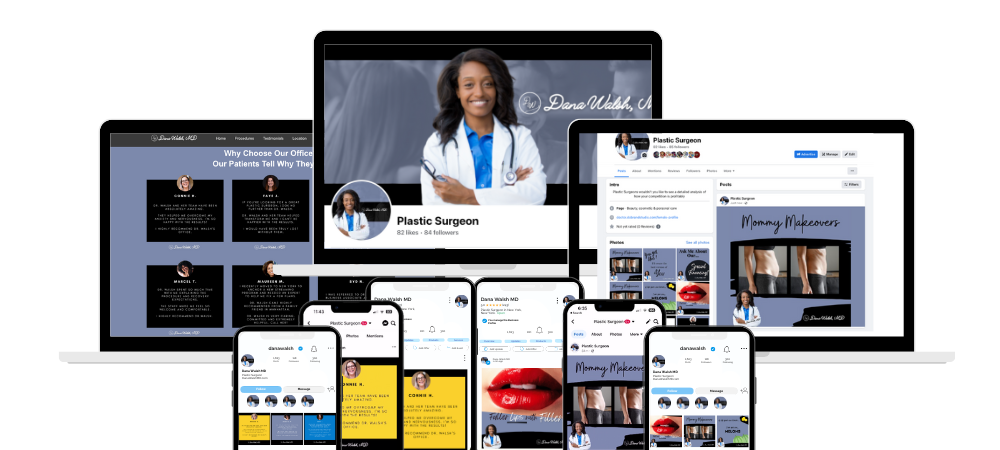 What Social Media Marketing Services Do We Offer?
We provide three (3) stand alone social media marketing services:
Are The Social Media Marketing Services Part Of A Package?
The importance of establishing your professional brand's social media presence cannot be overstated. Prospective clients and patients turn to social media to find out more about you and your company. Social media creates engagement opportunities for prospective customers. It allows them to ask questions and find out from other people's posts and commentary what it may be like working with you.
Our 3 social media marketing assets position your professional brand as that "go to" expert authority.
These assets help establish and reinforce your expertise and authority by positioning your presence in a way that stands out from everyone else on social media. Establishing a network of coordinated social media assets.
This helps eliminate indecision among skeptical prospects.
For Professionals.
The 3 social media marketing services provides some degree of personal insight. The idea is for a prospective client visiting one of your professionally social media accounts to establish an immediate connection with "you". These assets are designed to provide a prospective client with insight as to what working with "you" will look like.
For Practitioners.
For doctors, dentists and chiropractors, our 3 social media marketing services help establish a prospective patient's trust in "you" which is reinforced by your practice's digital assets which provide a prospective patient with a glimpse of what their experience with you will look like.
Who Are The Social Media Marketing Services For?
The social media marketing services enable professionals (attorneys, advisors and consultants), practitioners (doctors, dentists and chiropractors) artists, musicians, filmmakers, youtubers, podcasters and influencers to engage with new and existing customers.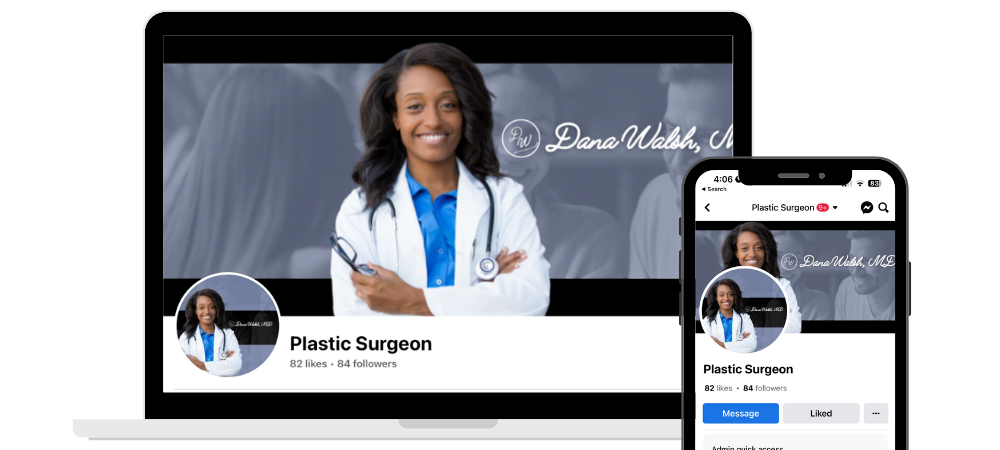 Differentiate Yourself On Social Media
The problem with a typical social profile is that it doesn't stand out. 
Just scroll through Facebook and Instagram. Look at the profiles. Most of them look the same. There's very little distinction among businesses or brands in any given industry.
With Stand Out Social Covers…You Standout!
Our standout social media covers give your social profiles a much needed makeover. We position you, the face of the business, front and center. We create a cinematic experience that makes your profile stand out, not just from everyone else in your field, but from 99% of everyone else online.
Standout Social Showcase Posts
Eye-Catching Social Media & GBP Content
The problems with maintaining social media are: 
1. People don't know what to post. Do you post customer testimonials, pictures of staff or do you post special offers and discounts? Most business owners really don't know.
2. Finding time to post. Posting content to all of your social media accounts can be very time consuming.
3. Not posting. There are so many businesses that link from their website to their Facebook, Instagram and Twitter accounts with little-to-no activity on them. That doesn't make any sense. 
Our Standout Social Showcase Posts solve these problems.
We create engaging content that really pops. It helps differentiate you and helps you standout from everyone else. Now when your website visitors click the social icons, they see active social media accounts with a mix of educational, informative and inspirational content that doesn't look like everyone else's…it stands out.
Standout Social Stories Testimonials
Turning FB Reviews Into New Clients & Patients
The problem with reviews on Facebook:
1. They don't stand out. Facebook places reviews in a separate tab that isn't part of the feed. They don't show up as posts.
2. You're not leveraging them. You have an inventory of great comments about customer experiences with your business that are just sitting in your Facebook page, but they're not generating any appointments or new customers. 
Our Standout Social Stories solve these problems.
We specialize it turning these Facebook reviews into website and social media testimonials that help convert your website visitors and social media followers into customers.